Discover our offers and book
Hotel Dei Mellini Rome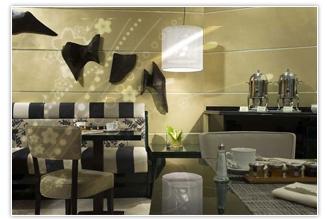 The Mellini hotel is a marvellous structure situated in Rome.
This splendid hotel is the ideal place for those who want to spend a relaxing and charming stay in this enchanting capital.

The Mellini hotel is a privileged destination of many famous people of the world of industry and fashion, as well as of Italian and international actors.

Thanks to its comfortable accommodations and unique design, the hotel is the ideal place for your stay in Rome.

The ambiences of the hotel are accurate down to the smallest detail. Moreover, our structure boasts works of contemporary art of some artists of the roman school.

The Mellini hotel took part in numerous hotel contests Thanks to the refined design of the internals, designed by the London architect Harry Gregory, the Mellini was the unique Italian hotel to be nominated at the Hotelspec Award in 1998, a prestigious prize for optimal hotels of the biggest international chains. In the same year the hotel participated in the nomination for the"Hotel of the Year", reserved to the hotels of the art cities. Finally, the American magazine "Hotels" dedicated to our hotel a big reportage and its cover.
Give us your Feedback
Hotel Dei Mellini, Via Muzio Clementi, 81 - Rome
HotelinRoma.com
Copyright © 2010 - 2020 | P.IVA# 03458490277